Best Ball Leagues
•
•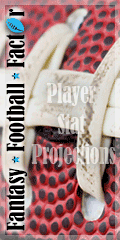 Fuzzys Fantasy Football are proud participants at

Hear us on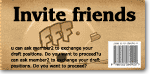 Best Ball Leagues $10 and $20
All FFF 10's and 20's are PPR (1 point per reception) and use the following lineup:
Flex 10 lineup (QB, 2 RB, 3 WR, TE, Flex (RB, WR or TE), K, D. Roster
Size = 24 players
League Rules / How to Play

With Best Ball leagues you only focus on the best part of season long fantasy football - the draft. Each week, your top scoring players automatically start and will count toward your season total. The top teams with the most points at the end of the season win. No setting your lineup. ALMOST no free agency. No trades. What sets FFF apart from other Best Ball leagues is that you can make up to 5 transactions per year to replace IR and suspended players!
Complete rules are here: League Rules / How to Play

BEST BALL DRAFTS FROM 9/12 - 9/15 - PLAYERS STATS WILL COUNT FOR WEEK 1!! YOUR LINEUP WILL BE OPTIMIZED TO INCLUDE YOUR BEST STARTING LINEUP FOR WEEK 1.
BEST BALL DRAFTS WILL DRAFT AS LONG AS THERE IS A MINIMUM OF 8 TEAMS!
$20.00
FFF20 Slow I
12 / 0
Slow Draft
When Filled
Join League
$10.00
FFF10 Live I
12 / 0
Live Draft
Wed, Jul 25
9:20 PM *
Join League
$10.00
FFF10 Slow I
12 / 0
Slow Draft
When Filled
Join League
$10.00
FFF10 Live II
10 / 0
Live Draft
Sat, Jul 28
9:00 PM *
Join League
$10.00
FFF10 Live IV
10 / 0
Live Draft
Mon, Jul 30
9:00 PM *
Join League
$10.00
FFF10 Live V
12 / 0
Live Draft
Tue, Jul 31
9:00 PM *
Join League
$20.00
FFF20 Slow II
12 / 0
Slow Draft
When Filled
Join League
$20.00
FFF20 Live III
12 / 0
Live Draft
Fri, Aug 03
9:00 PM *
Join League
$20.00
FFF20 Slow IV
10 / 0
Slow Draft
When Filled
Join League
$10.00
FFF10 Slow II
10 / 0
Slow Draft
When Filled
Join League
$10.00
FFF10 Slow III
12 / 0
Slow Draft
When Filled
Join League
$10.00
FFF10 Live VI
10 / 0
Live Draft
Wed, Aug 08
9:00 PM *
Join League
$20.00
FFF20 Live IV
10 / 0
Live Draft
Fri, Aug 10
9:00 PM *
Join League
$20.00
FFF20 Live V
12 / 0
Live Draft
Sat, Aug 11
9:00 PM *
Join League
$20.00
FFF20 Live VI
12 / 0
Live Draft
Tue, Aug 14
9:30 PM *
Join League
$20.00
FFF20 Live VII
10 / 0
Live Draft
Thu, Sep 13
9:35 PM *
Join League
$20.00
FFF20 Slow III
10 / 0
Slow Draft
When Filled
Join League
* Leagues are listed in Eastern Standard Time

Copyright fuzzysfantasyfootball.com
Designed by